Services
GOLD PACKAGE
$595.00
There will be 30 hours of classroom instruction and 8 hours of Behind the Wheel lessons with each Gold package.
ADULT BEHIND THE WHEEL ONLY
(1) Hour is $100
(3) Hour is $250
(6) Hour is $400

Remedial Course
(4) Hour is $100.00
This course is created for individuals under the age of 25 who have gotten their license suspended. This course meets the state requirements for individuals to reinstate their license.

---
FAQ
How do I get my driving license in Illinois if I am under 18?
Can I enroll in a driver's education program if I am only 14?
What do driver's education programs consist of?
What documents do I need to get my permit or license?
How do the Behind the Wheel (BTW) lessons work?
What happens if I have to miss a classroom class?
How long do I have to complete my driver's education program?
Do I need my permit when I drive?
What happens if I miss a BTW?
How do I pay for my classes and do you have a payment plan?
I have forgotten my username and password.
What do I need for the first day of class?
Is there a missed BTW Fee?
How do I pay my deposit if I don't have a credit card?
Do you have a sibling discount?
Resources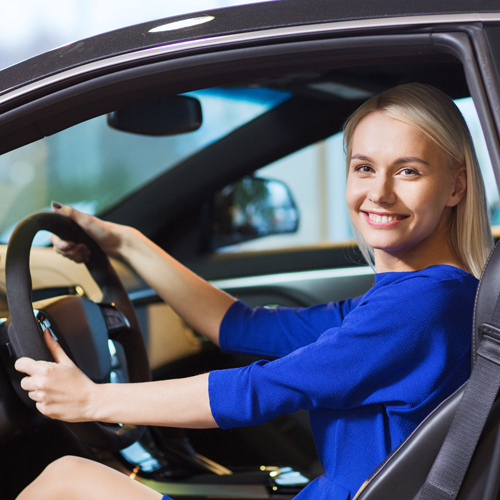 About Us
Mission:
At Ready, Set, Drive! We want to work with the neighboring communities to help our students become safe and skillful drivers through our convenient class sessions and behind the wheel sessions tailored to each student's individual needs and concerns. We make it our mission to serve the community by teaching safe driving methods and making our program convenient to each family's notoriously hectic school and sports schedules.
Promise:
We will work together with students and parents to accommodate everyone's busy schedules because you already have enough to worry about. Let us help alleviate some of your stress by making your driving safety education an easy convenient process tailored to your child's individual needs. Our focus is our students and making sure they are learning effective skills to help them along on their journey from novice driver to responsible, careful, and diligent driver.
Which areas we cater to:
We cater to all neighboring schools including Conant, Schaumburg, Hoffman Estates, Palatine, Fremd, Lake Park, Viator, Rolling Meadows, Barrington, and Elk Grove High schools. We are a convenient walking distance from Conant high school and a short drive from neighboring High Schools. We offer convenient classes structured around the High School schedule. We offer weekly afternoon and evening classes and Sunday classes throughout the school year.
Convenience:
Complete driver's education with ease and build the confidence necessary to become a safe driving member of the community. Our instructor's are committed to teaching our student's proper safety techniques to help them excel in their future endeavors. We want to provide safety training to all students by concentrating on how to execute good choices behind the wheel.
Curriculum:
We have a well-rounded curriculum that centers around topics such as the Illinois rules of the road, defensive driving techniques, road rage, distracted driving, and the perils of drug and alcohol use while driving. We have support and cooperation from local police departments and officers that offer their time to come to our classes to present safety skills and the consequences of distracted driving.
Joan and Anna have structured a great curriculum that will benefit each and every student going through their program. They promise to serve the community and will go above and beyond for each and every one of their students. Student's education and safety training come first to Joan and Anna.
Our Team
Joan Czarnecki has been a teacher for 13 years and a driving instructor for 4 years. As a Mother of four and a Junior High teacher, Mrs. Czarnecki, knows all too well the stress that is involved with balancing multiple hectic school and sports schedules. She understands, from first hand experience, the stresses of sports and extracurricular activity schedules for both students and parents. Joan opened her business with the aspiration to help mitigate the stress of student's schedules by offering a no stress driver's education program tailored to each student's individual needs. Have confidence in the Joan's dedication and commitment to the community through her many years of service to students and her many charitable contributions to the community.
Anna Prekas has been a driving instructor for the past seven years. She graduated from DePaul University and realized that service to others was what she wanted to do with her time. Anna knows first hand the perils of distracted driving due to her brother being permanently disabled by a distracted driver. She is committed to helping others learn how to prevent the same mistakes. Young adults need a positive influence and learning through a supportive and nurturing environment is the key to each student's success.